Rob Clark, Global Public Safety & Security Expert, Joins GREAT Board of Advisors
"Washington is a city of Southern efficiency and Northern charm." - JFK

If you've done Federal business, you know how accurate this is.
The US Government, as a vertical, is one of the most challenging but rewarding industries to operate.
It's as complicated an ecosystem as there is. To make it work, you need someone who knows the people, the system, and nuances.
You need a ringer.
You need a Rob Clark.
I've known Rob for 36 years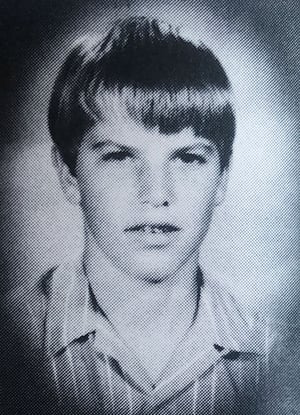 We met in junior high and became closer friends in high school. I was one of many.
In high school it was apparent that Rob had a unique ability to make friends with everyone. You could see Rob socializing in every clique. From ASB'ers to burnouts, Rob moved seamlessly through our entire student body. (Bonus Content)
We both left our small, rural San Diego hometown of Fallbrook. I went to San Jose State in an emerging Silicon Valley. A couple of years later, Rob headed to the mountains and Colorado State.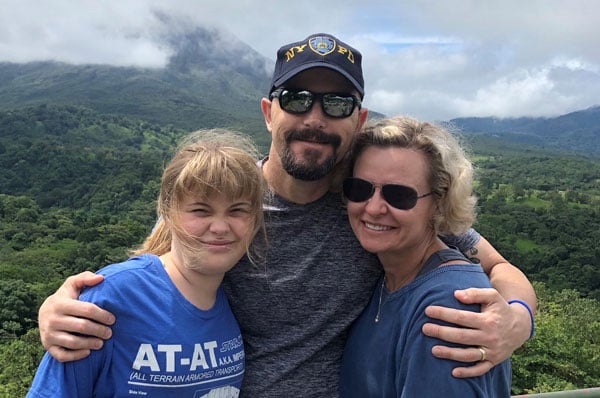 We've stayed in touch over the years and often marvel at how far we've come since our Fallbrook days. Both grateful to have found careers we love.
Leadership in government
In the years that followed, Rob went on to become a heavyweight in the government sector serving as the Global Head of Public Safety for Atos and General Manager of Carbyne.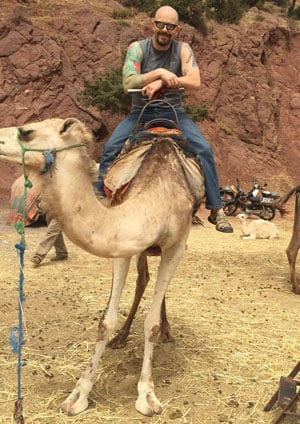 I'm happy to announce that my long-time friend, Rob Clark, has joined the GREAT advisory board. Rob will provide our leadership team counsel and compelling viewpoints as we push the business into Federal, State, and Local government markets.
Welcome to GREAT, Rob.
- Jess
BIO
Rob Clark
Rob is a globally recognized expert in critical infrastructure technologies in the government sector of Public Safety and Security.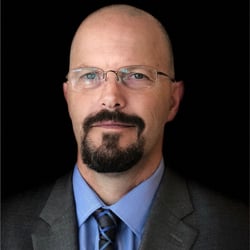 He brings extensive background and expertise rooted in Federal, State, and Local government business challenges. He has a proven track record of delivering mission-critical solutions that transform safety and security operations.

With a background of bringing technologies to market in the public sector/government space, Rob has a unique perspective on the pressing needs facing agencies, states, and local areas concerning modernization of emergency voice and data platforms.

Rob currently serves as General Manager for North America Carbyne, where he is responsible for accelerating growth in the US market. Carbyne offers cloud-native emergency communication solutions aligned to the needs of public safety agencies. The solutions allow First Responders to reduce response time, gain real-time situational awareness, and leverage tools critical to combating threats. Most recently dealing with the emergence of COVID-19.

Prior to Carbyne, Rob was the GTM lead for Atos Public Safety (a division of multi-national IT firm Atos SE). He was responsible for driving their entry into the Next Generation 911 (NG9-1-1) sector and creating organic growth in a new business sector. Within three years, Atos Public Safety, LLC entered the market, capturing the largest NG9-1-1- award (California Governor's Office of Emergency Services) in history totaling $198M.

Before Atos, Rob held leadership positions at Unify, Winbourne Consulting, and Frequentis. All firms rooted in technology, service leadership, and innovation.

Rob grew up in Southern California, meeting his wife Danielle in 1995 shortly after returning from Colorado State University, subsequently brainwashing her into sealing the deal September of 1997.

After relocating to the Inland Empire in 2003, they became parents for the first (and last) time in May of 2007. Seeking the East Coast lifestyle in 2011, they moved to Maryland (hard to find on a map, we know) and have been happily living the "DC Metro" dream ever since.

A fan of travel and experiencing different cultures, Rob and his girls spend their summers in Costa Rica and Panama. Their adventure this year (South Africa) is likely to be enjoyed via Animal Planet or National Geographic.

And finally, no, he is not, contrary to popular belief, the guy from Breaking Bad (but he does do autographs).
About GREAT:
GREAT is an AWS-focused cloud services company. We deliver optimized cloud migrations, AI/ML-driven business insights, and Managed Services to the world's top brands. GREAT is headquartered in San Diego, CA, with offices in Denver CO, and Buenos Aires, Argentina.
Topics: News