True story
Three years ago, I watched the 1984 John Hughes classic, Sixteen Candles with my daughter, Grace. She was an incoming Freshman at the time.

There is a house party scene. Those familiar with the movie remember it. The house looked like this.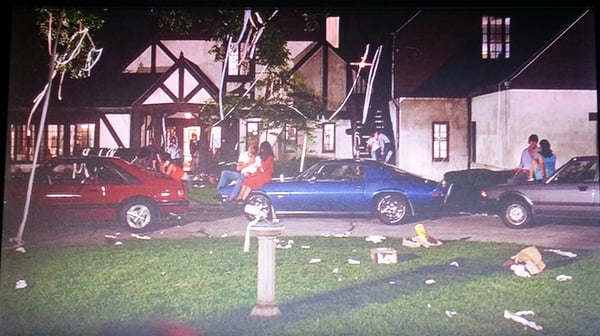 At some point, Grace paused the movie and turned to me.
"Hey Dad, did you ever go to a party like that in High School?"

My brain delivered an image.

The year was 1989.
The location was Fallbrook, California.
The homeowners were Mr. and Mrs. Clark.
They had left for the week, leaving a 16-year-old Rob in charge of the house.

The above photo isn't too far off from what I remember driving up. The memory made me smile.
I turned to Grace.
"Nope."
She hit play and laughed.
"Sure, Dad."