UCSD Doctor Leverages AWS AI Capabilities to Fight COVID-19
AI proves key to efficient testing, study shows.
It's 2020 and due to recent events, the party is officially over.
While everyone else has been saving the world one episode of Tiger King at a time, AWS has been working to put diagnostic innovation back in the driver's seat. On March 20, 2020, Amazon launched the AWS Diagnostic Development Initiative -- a program created to bring real COVID-19 solutions to market, faster.
Designed to fast-track COVID-19 detection and testing solutions, the Diagnostic Development Initiative is Amazon's 20 million dollar commitment to boost the technological infrastructure of research institutions and private entities working to improve point-of-care diagnostics. Efficient detection is without a doubt the best way to get ahead of this global pandemic -- by injecting AI and ML into diagnostic research, AWS is catalyzing rapid medical advancements and we're starting to see results.
Pneumonia is the #1 killer in COVID-19 patients. The University of California at San Diego's (UCSD) Dr. Albert Hsiao, MD, PHD offers that chest x-rays are the most efficient way to determine the level of care each patient may require. Dr. Hsiao has linked up with AWS to modernize lung imaging technology through AI. The clinical study took AWS experts less than 10 days to launch.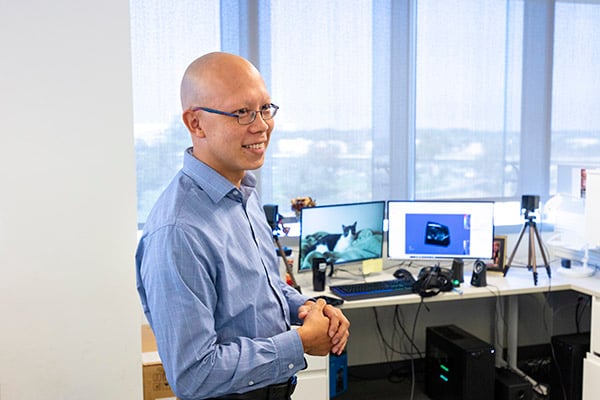 Image Credit - UCSD
The algorithm at the center of the study was trained by 22,000+ human radiologist notations and has helped professionals at UCSD Health find difficult-to-spot indicators of pneumonia in upwards of 2,000 images. By applying AI to lung imaging analysis, Dr. Hsiao and his team have been able to quickly detect pneumonia in both known and unknown COVID-19 patients.
Chest x-rays, Dr. Hsiao clarifies, can not definitively confirm whether or not a patient carries COVID-19. They can, however, spot manifestations of the virus and indicate that a patient requires care before definitive test results come back -- that's a win.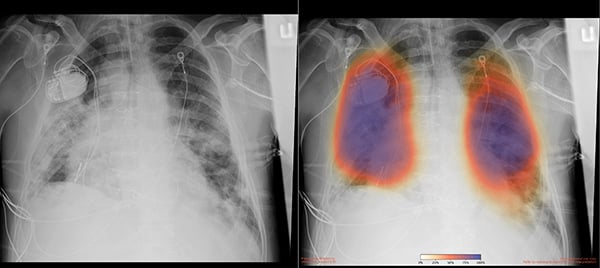 Image Credit - UCSD
The AWS Diagnostic Development Initiative and experts like Dr. Hsiao are creating the medical advancements that are going to get us back out of the house...we just hope that's before we run out of toilet paper.
---
About GREAT
GREAT is a Select Level AWS Consulting Partner and leading Managed Service provider. Focused solely on AWS technologies, GREAT is set apart from other firms by its extreme focus on cloud migration, modernization through Data, Analytics and AI/ML, and Managed Services. GREAT is headquartered in Encinitas, CA, with offices in Denver CO, and Buenos Aires, Argentina.
Topics: Modernization, Healthcare