AWS Services Leader, GREAT, Welcomes Newest Managing Partner
Brian Johnson, AWS expert, joins GREAT
Today, GREAT welcomes the newest member of our executive leadership team, Brian Johnson. Brian will serve as a Managing Partner responsible for growing AWS modernization capabilities within the organization. Brian has been working with AWS since it launched Amazon Elastic Compute Cloud in 2006. Brian brings deep expertise and leadership to GREAT.
GREAT has grown rapidly over the last year with offices in San Diego, Denver, and Buenos Aires. In Brian's role, he will expand GREAT's Machine Learning and Artificial Intelligence capabilities and bring new talent to the company.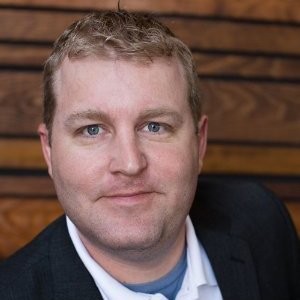 "GREAT's incredible growth is a reflection of the opportunity that AWS presents its partner community," said CEO and Co-Founder Jess Moore. "Brian brings a tremendous wealth of experience and leadership skills that will help GREAT accelerate our market growth."

Brian Johnson is well known for his technical capabilities and ability to build effective teams. Most recently, Brian served as the VP of Remote Operations Management at 3|SHARE, a Publicis Groupe company, where he built the world's first managed services organization dedicated to Adobe Systems running on AWS technologies. Before 3|SHARE, Brian held several technical leadership positions at Comcast and holds a BS in Computer Science from Middle Tennesee State University.
"I am thrilled to be part of the team," said Johnson. "I have a passion for technology and am excited to contribute to GREAT's already amazing culture."

Brian will report directly to GREAT CTO & Co-Founder Richard Brown.
About GREAT:
GREAT is a Select Level AWS Consulting Partner and leading Managed Service provider. Focused solely on AWS technologies, GREAT is set apart from other firms by its extreme focus on cloud migration, modernization through Data, Analytics and AI/ML, and Managed Services. GREAT is headquartered in Encinitas, CA, with offices in Denver CO, and Buenos Aires, Argentina.