Michael Marckx, Action Sports Icon, Joins GREAT Board of Advisors
"We have a healthy disrespect for the status quo."
I love that phrase. It embodies everything that takes a business, or a life for that matter, to the next level.
It's deep wisdom coupled with a hint of irreverence.
And it completely personifies Michael Marckx (also known as MMX) who said it during our first conversation six years ago. He was describing his company culture.

I was introduced to Michael by a mutual friend in 2014.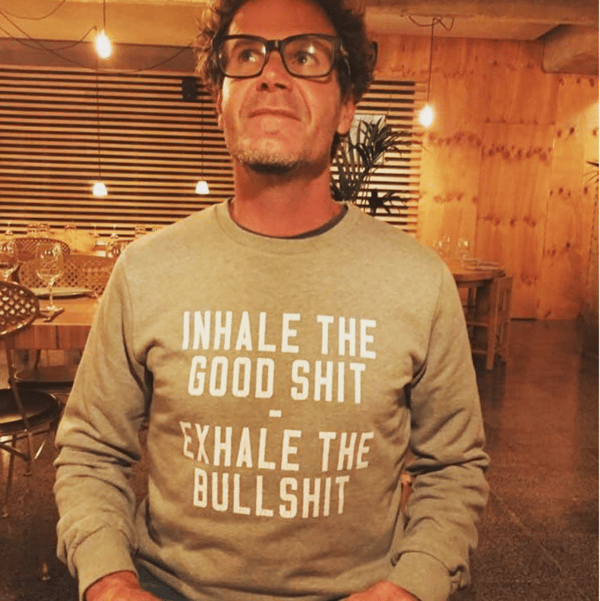 At the time, Michael was the President & CEO at SPY Optic, a global eyewear company headquartered in Carlsbad. He was tasked with turning around the lumbering publicly-traded company. I was leading 3|SHARE, a company focused on digital transformation using Adobe platforms.

It turns out that we had a lot in common

We both grew up in Southern California.
We lived on the same street.
We both played the drums.
He was a CEO. I was CEO.
Michael was an amateur cycling world champion and US National team member...and I had a bike...somewhere...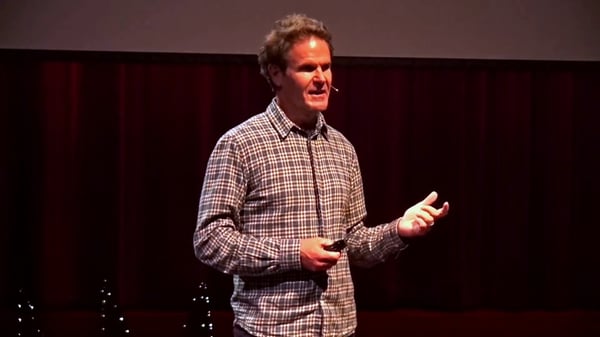 We are both particularly passionate about culture and its impact on organizational dynamics and performance.

Culture can create an environment where teams excel at an extremely high level, or it can pull talented teams into mediocrity.
Culture-driven leadership
I watched Michael re-engineer the culture and turn out 14 back-to-back quarters of growth at SPY.
It was a clinic on culture-based, high-performance leadership.

Over the years, we've become friends and sounding boards for each other as we work through professional and personal decisions.

I'm happy to announce that my friend, Michael Marckx, has joined the GREAT Advisory Board, where our leadership team will have access to his wealth of insight and guidance across a wide range of topics.

Welcome to GREAT, Michael.
- Jess
BIO
Michael Marckx
Michael Marckx is a global leader, brand strategist, TEDx Speaker and an event, media and storytelling expert in the outdoor and sports worlds.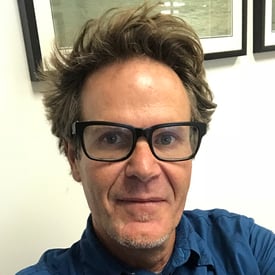 He is the founder of Creative Disruption, a virtual Agency he started after turning around SPY Optic, where he was president and CEO for five years. He is also founder and CEO of Monuments of Cycling, the country's leading purveyor of world-class cycling events.

Marckx has spent his entire career immersed in youth culture enjoying various roles that have involved music, sport, marketing, brand leadership and events; from Creative Director to CEO, Chief Marketing Officer to Chairman of the Board. His leadership has helped a varied list of brands and institutions like Surfrider Foundation, adidas, Nixon, Billabong, Ocean Pacific, Globe, and Surfing Magazine to name a few. A frequent lecturer and teacher on Marketing, Branding and Culture, Marckx enjoys sharing about the pitfalls and practices of running a brand while offering ideas on how to create success in this ever-changing world.

Currently serving as Chief Marketing Officer with Eliel Cycling, he also is engaged in various board and advisory capacities for Wattie Ink., Leucadia 101 and Canyon Bicycles.

A former amateur world champion and US National team member, Marckx has enjoyed being an athlete in several sports. A Category 1 bicycle racer, he is also an avid surfer and musician.
About GREAT:
GREAT is an AWS-focused cloud services company. We deliver optimized cloud migrations, AI/ML-driven business insights, and Managed Services to the world's top brands. GREAT is headquartered in San Diego, CA, with offices in Denver CO, and Buenos Aires, Argentina.
Topics: News