GREAT Taps Fernando Martinez As Newest Director of Client Services
Fernando Martinez, cloud specialist, joins the GREAT team.
GREAT welcomes Fernando Martinez as our newest Director of Client Service. Based in Dallas, Texas, Fernando will lead our sales efforts in the Southeast and Mexico.
Previously, Fernando worked as a Technical Account Executive for a Software Development Firm. Fernando has over nine years of Business Development experience and has a deep burning passion for Cloud Solutions.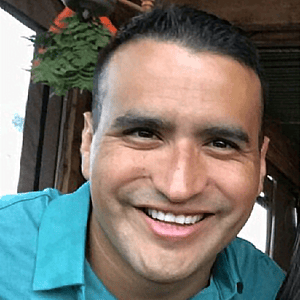 Fernando was raised in the great city of El Paso, Texas but currently resides in Dallas, Texas. He earned his degree from the University of Texas at El Paso and graduated in 2011. Fernando has been married for eight years and been with his wife (Vanessa) for 17 years. They have a beautiful 16-year-old daughter (Juliana) that has the best attributes of both of them but mostly his wife (Fernando was forced to say that). If you must know one thing about Fernando and his family, it is that they are a Pittsburgh Steeler family.

Fernando is a part of a mentorship program in Dallas. He is a member of SHPE (Society of Hispanic Professional Engineers) helping other professional first-generation Americans navigate through the professional world.

Per Fernando, you can call him the following: Fernando, Fernie, Nando, Fern, FernDog, and FernTree.
About GREAT:
GREAT is a Select Level AWS Consulting Partner and leading Managed Service provider. Focused solely on AWS technologies, GREAT is set apart from other firms by its extreme focus on cloud migration, modernization through Data, Analytics and AI/ML, and Managed Services. GREAT is headquartered in Encinitas, CA, with offices in Denver CO, and Buenos Aires, Argentina.
Topics: Hiring