AWS News of the Weird - June 2020
Your monthly installment of weird, quirky, and bizarre news from the world of AWS
Who doesn't love a new story reminding us that, once again, Jeff Bezos is the richest person in the world?
And how rich is he? Welp, he lost 25% of his Amazon stock in his divorce last year. And guess what? He's still the richest man in the world! Now that's rich!
Fun fact: $171,000,000,000 in stacked dollar bills would tower over 11,6278 miles high or roughly 40x higher than the orbit of the international space station.
https://kalkinemedia.com/au/blog/amazons-jeff-bezos-sets-a-new-record-as-worlds-richest-person-with-net-worth-above-171-billion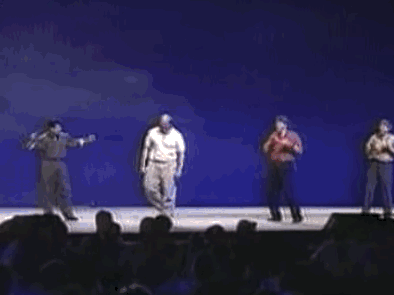 Looks like Bill Gates has a new neighbor. AWS is moving into the former Macy's store at Redmond Town Center three miles from the Microsoft campus.
To be honest, we're not sure what's more interesting. That AWS is dialing up the heat on Microsoft by camping out in their back yard. Or that they've moved into yet another closed Macy's sending a signal to the retail giant that the inevitable is coming.
Either way, we've made popcorn and unplugged the phone. We can't wait to see how this plays out.
https://www.webpronews.com/amazon-opening-aws-office-in-redmond/

Well, we're not sure exactly what to say about this other than it feels weird.
AWS has aggressive history of selling facial recognition technology to law enforcement. They have strongly defended the technology in spite of heavy criticism from the ACLU and others.
This feels like a timely punt until the heat subsides.
But who knows, we just call them like we see them 😬
https://www.nytimes.com/2020/06/10/technology/amazon-facial-recognition-backlash.html

Another record broken, although this one is not as fun as setting the record the world's richest person.
Our take, AWS is the biggest. That comes with a target. The good thing is the AWS was much more prepared than they were for last year's attack on S3 via Route 53.
So get ready. More are coming.

https://www.cbronline.com/news/record-ddos-attack-aws

The title is enough to make us smile. AWS is jumping headfirst into serving the emerging market of space industry.
"The new Aerospace and Satellite Solutions business segment is headed by retired Air Force Major Gen. Clint Crosier, the former director of Space Force Planning."
That just sounds funny. At least to us 😂
https://www.geekwire.com/2020/amazon-web-services-creates-space-force-cloud-computing/
About GREAT:
GREAT is an AWS-focused cloud services company. We deliver optimized cloud migrations, AI/ML-driven business insights, and Managed Services to the world's top brands. GREAT is headquartered in San Diego, CA, with offices in Denver CO, and Buenos Aires, Argentina.
Topics: News